ABOUT US...
Contacts & Resources
We invite you to discover BVS AnticoRal and the EIG through this animated presentation:
Whatever the nature of your request, please contact us via the dedicated form to let us know how we can help you. We will get back to you as soon as possible.
The G.I.E. team of experts and your privileged contact at BVS Anticoral: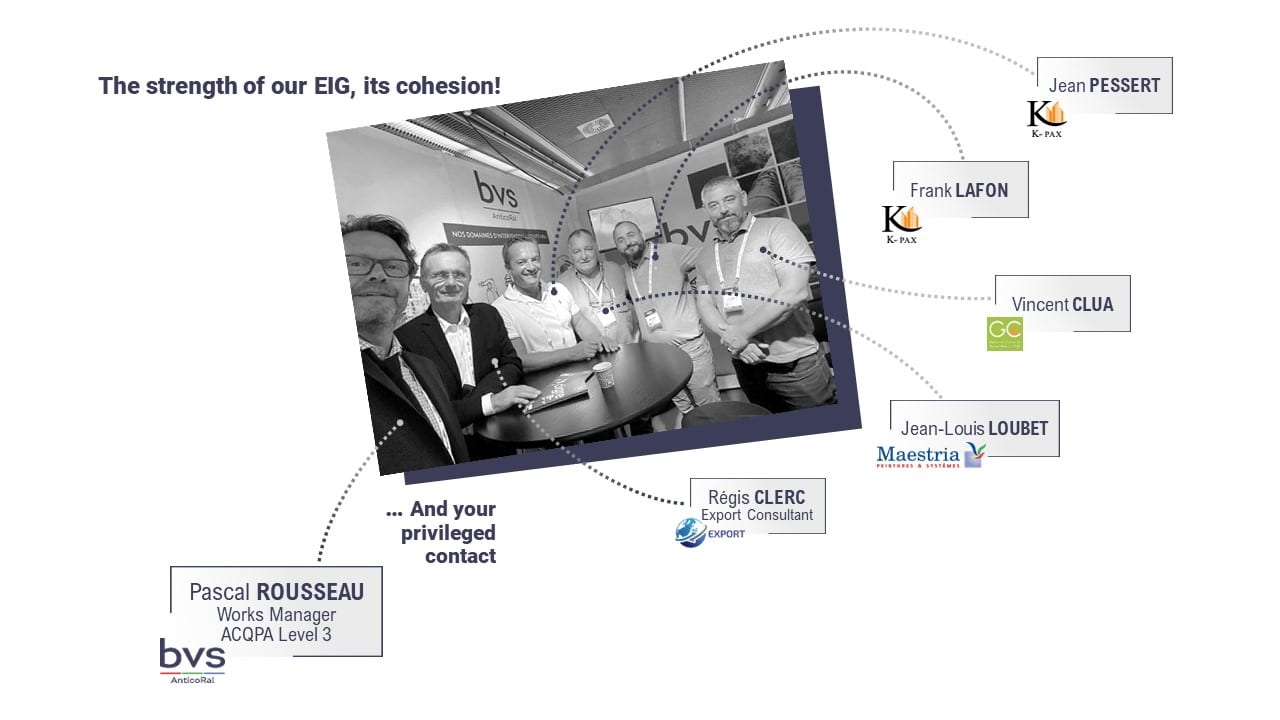 Any project ? Do you want a quote? Please use the dedicated form
The EIG presentation in Power Point format
The EIG presentation book in pdf format
The commercial brochure in pdf format